All States – Pyramid Workout – Back Testing
Gold or Silver membership is required to access the content of this page.
New Members: You can look all available membership options here & register – Membership Options
If you are already a member, please login to the system to view the content of this page.
Preview Only Content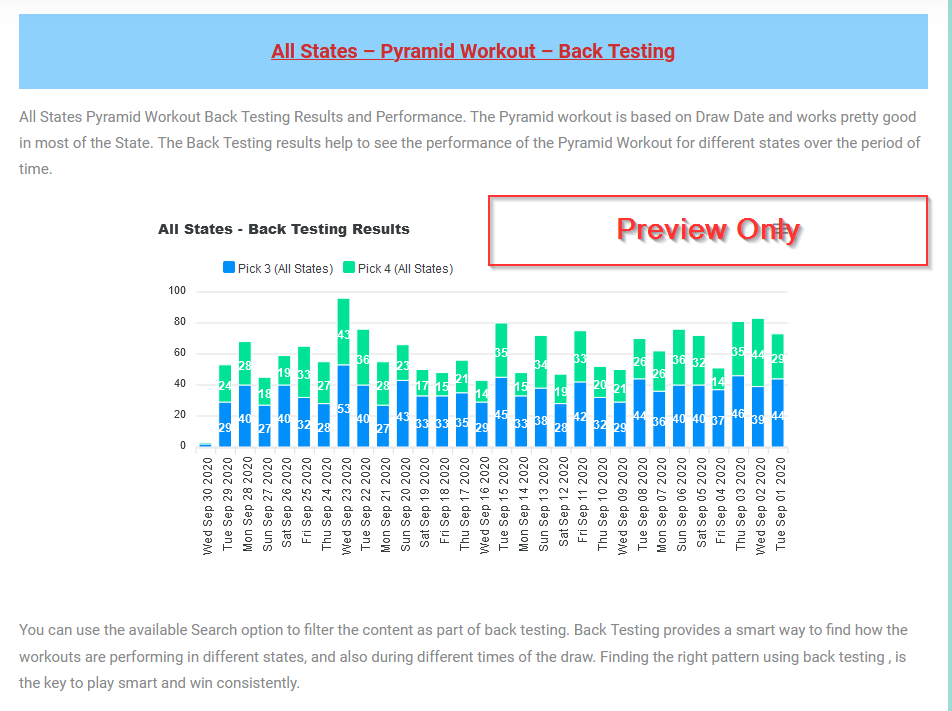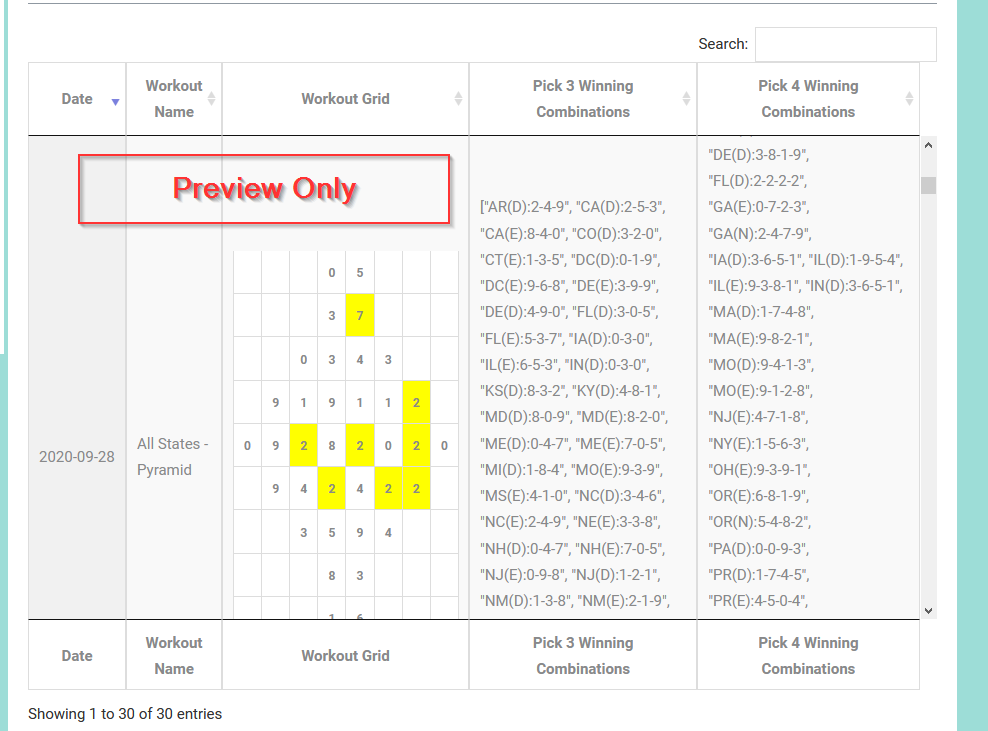 All States Pyramid Workout Back Testing Results and Performance. The Pyramid workout is based on Draw Date and works pretty good in most of the State. The Back Testing results help to see the performance of the Pyramid Workout for different states over the period of time.
You can use the available Search option to filter the content as part of back testing. Back Testing provides a smart way to find how the workouts are performing in different states, and also during different times of the draw. Finding the right pattern using back testing , is the key to play smart and win consistently.
---