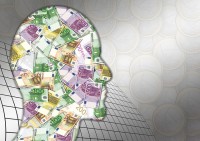 Hello Everyone,
I am an average middle class American and proud to be part of The Main Street America.
The main aim for this website is to help Lottery Communities globally by providing useful Lottery related information and necessary tools and help everyone to Win BIG.
This website is all about helping each other using the provided information as well as providing a common platform for all community members to collaborate together.
This website will mostly focus on providing various helpful tools and wealth of information to all community members, including but not limited to the following:
Lottery Workouts and Strategies to play smart and target to WIN BIG.
Lottery based Technical Analysis (Including Historical Data Analysis)
Lottery Tools & Workouts Learning Series for Beginners
Favorable Odds, Triggers, Followers etc. in various Lottery games nationwide.
Please feel free to drop me an email using the provided Contact Me form below with your feedback, suggestions and questions.
I am looking for the support from all of you to make this website a friendly and collaborative platform for all Lottery Players.
Thank You Everyone.
Contact Information
Email: letsmakebillion@gmail.com
Text Messages: +1 (910) 912-4949
Contact Form