Pick 5 – My List Tracker (All States)
Please select the the appropriate options from the below screen and then click the Submit button, to view the requested information. Please refer to the provided Useful Information section below to learn more information of requested information in this screen.
GOLD Membership is required to access the content of this page.
New Members: You can look all available membership options here & register – Membership Options
If you are already a member, please login to the system to view the content of this page.
Preview Only Content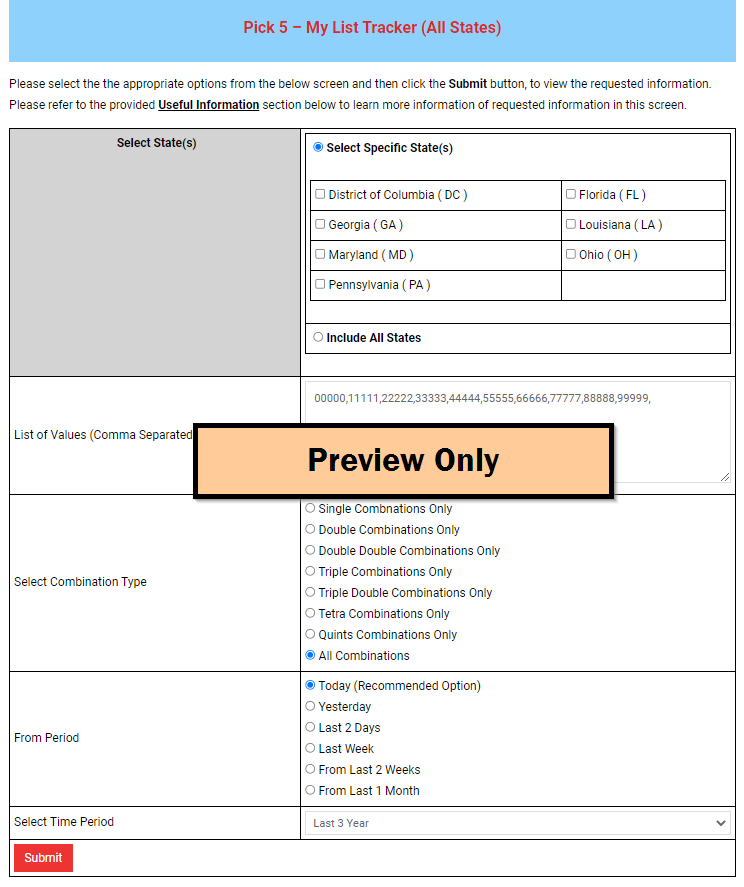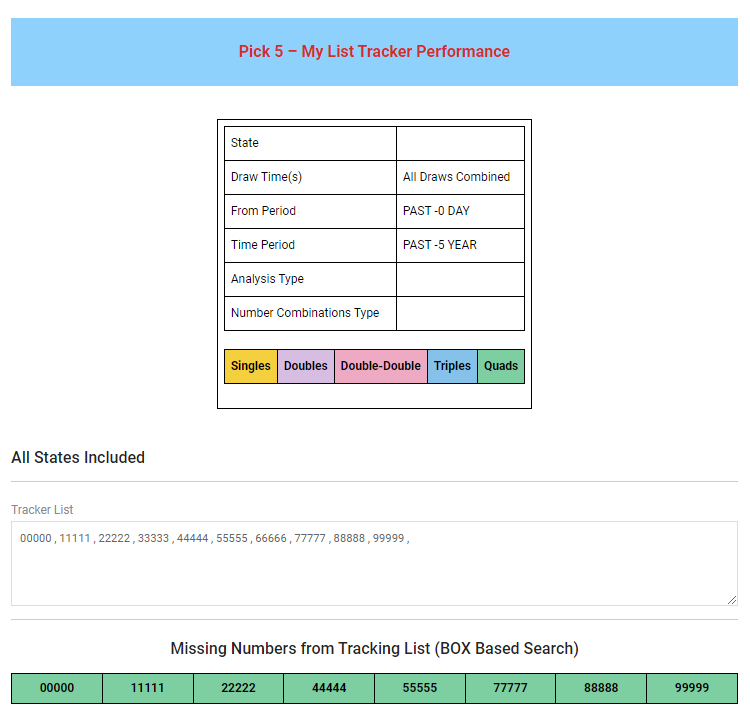 Preview Only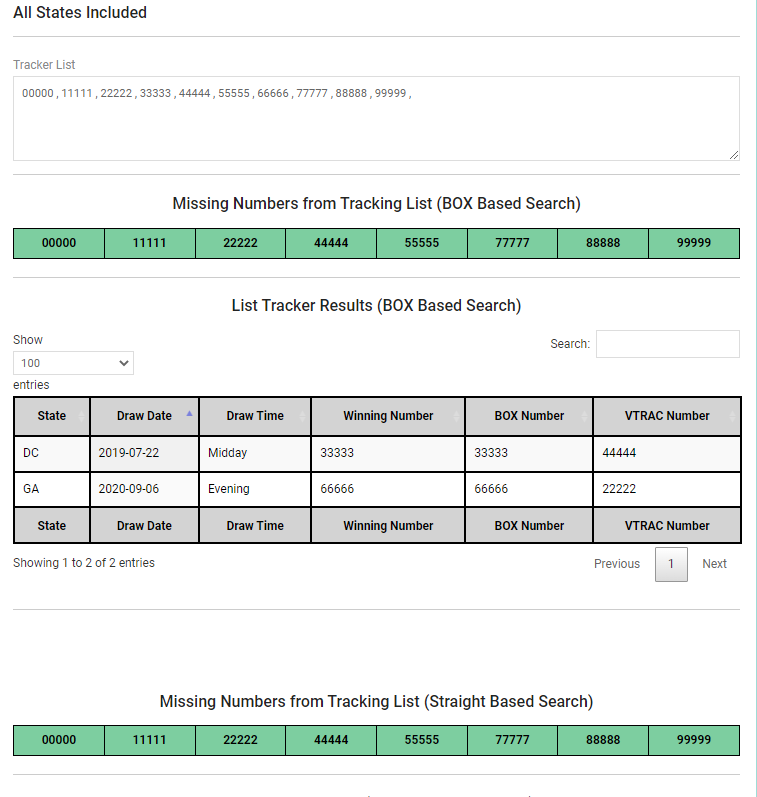 ---
Useful Information
Select State

of you choice of the available drop down.

The drop down shows list of all the states for which the lottery games are available.
The Selected State will be used to collect all statistics and analytical information.

Game Type

This option can be used to select the type of game.
Depending on the Type of Analytic information, the system will require you to select one of these possible options:

Pick 3 Game Only
Pick 4 Game Only
Both Pick 3 and Pick 4 Combined.

Draw Time(s)

This option can be used to filter the results by specific Draw Time OR Combine all Draws together.
Possible Options include the following:

Morning Draws Only
Midday Draws Only
Evening Draws Only
Night Draws Only
All Draws – This option includes all draws.

Not all options might be applicable to all states, so please select appropriate option based on your state.

Time Period

Please use this option to select the Time Period Range for which you want the analytical results to be displayed.
The Time Period varies from past 15 Days up-to 3 Years depending on specific type of analytical tool.

Analysis Type

This option will allow the users to select the appropriate analytical tool to display the results based on the selected Filter Options.